Getting Started
Connect your accounts to earn in-game rewards for watching 'The Tomorrow Children: Phoenix Edition' streams on Twitch
Link Up
Sign in with your Twitch account
Link your PlayStation account
Drops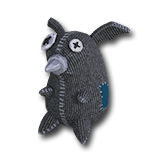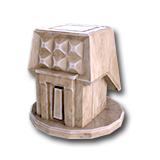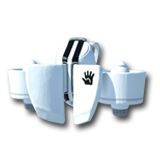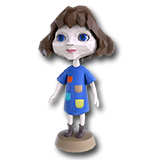 FAQ
1. What are Twitch Drops?
Twitch Drops are rewards given to comrades who tune in to special Twitch streams as part of an event. It's easy to take part, just link your Twitch account to your PSN account and watch a Drops Enabled stream of The Tomorrow Children: Phoenix Edition to automatically unlock the in-game reward.
2. How will I receive my in-game Drops?
You will receive a notification on Twitch when you have been awarded the items. Once awarded, you will have to claim the reward within Twitch. You will receive the reward when you next play The Tomorrow Children: Phoenix Edition. If you are already logged in to the game, you'll need to log out and log back in.
3. Which streams will grant me the Drops?
All The Tomorrow Children: Phoenix Edition streams with the Drops Enabled tag will count towards earning drops. All active campaigns and their conditions can always be seen on this Twitch page.
4. How do I know my progress towards receiving a Drop?
5. Do I need Twitch Prime or a subscription to be eligible?
You only need a Twitch Account and a Playstation account that has The Tomorrow Children: Phoenix Edition in its library.
6. I no longer have access to the Twitch account I linked to my game account and want to link a new one.
You can unlink your old Twitch account by signing in with your PlayStation account on this page and then clicking the Unlink Account button. Then you will be able to link your accounts normally again.
7. What happens if I unlink my account?
If you unlink your Twitch account from your PlayStation account then you won't be able to earn any new drops, but you will retain the drops you have already earned. You can re-link your accounts at any time by visiting this page.
8. Do I need to own The Tomorrow Children: Phoenix Edition to claim Drops? Will I receive the Drops in my game account after if I purchase The Tomorrow Children: Phoenix Edition later?
Yes, as long as you have claimed the drops on Twitch, you will be able to get them when you purchase The Tomorrow Children: Phoenix Edition later. However, they will not automatically appear in your game inventory. You will need to make sure your account is linked on this page and then follow the instructions above to claim them in-game.
9. I didn't receive my item, what should I do?
If you do not receive your item within 72 hours, please send an email to contact@q-games.com
10. How do I make my stream able to grant Drops?
Go to your Dashboard settings. From there, click on Viewer Rewards and then Drops (or visit directly - https://dashboard.twitch.tv/drops) to change your opt-out preference. You can also quickly toggle Drops on/off through a quick action on your dashboard. Note that to completely opt-out of Drops, you must unlink your Twitch and game developer accounts. After that, all you need to do is link your Twitch account with your PlayStation Network Account on this webpage and make sure you are opted into Drops (see Drops Streamer Home).